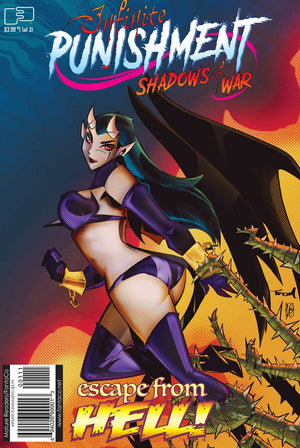 Infinite Punishment: Escape from Hell #1
First Issue!
The gates of hell have been forced open and a band of Satan's elite demons have escaped. Tired of an eternity of servitude, the succubus Lilith leads a daring rebellion that shakes the foundations of the underworld.Satan sends out the hounds of hell to smash the rebels and return Lilith to his side.
Created by Marcelo Trom, written by Marcelo Trom, Garrett Gun and Jim Whiting. Art by Marcelo Trom. Cover by Marcelo Trom and Leonardo Roma.