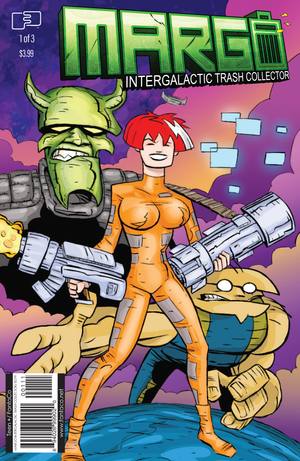 Margo Intergalactic Trash Collector #1 (of 3)
When the ultimate weapon falls into the wrong hands, the only thing standing between them and universal annihilation is an alien trader and a Intergalactic Trash Collector with attitude!When not arguing with her mother, Margo runs trash for the IWM corp.  Severely under qualified and underpaid, Margo may be the last hope for the universe. 
Story and Art by Jim Whiting.
All New Direct edition, re-edited and new art featured in this special edition produced for the direct market.